Why Creative Brand Design?
Our Hands On Team offer extensive experience and design know-how, taking into account your competitors, target demographic, and target market, to deliver an effective and engaging design for your business.
We Guarantee 100% Design Satisfaction and Unlimited Tweaks. There's no limit to the designs we deliver to you, and we don't stop until you're happy.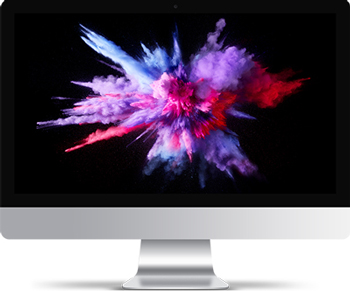 It all starts with a logo. For a start-up business, it can feel like a daunting first step- it is! We'll help you build your brand from the logo up. For established brands, a logo can tell you a lot about your brand story.
We have years of experience in updating tired logos & bringing about fresh consumer perceptions.

Customers choose brands based on how they make them feel. A brand identity is more than just a colour palette or logo, it's what sets your business or service apart from the crowd.
Whether you're looking to launch a new product, disrupt an industry, update your brand identity, or just need help clarifying your message, we'll work with you to reveal your unique voice and jumpstart your growth.

First impressions count. Although it's often overlooked, business stationary can represent a subtle yet effective way of getting your brand across. Invoices, compliment slips, and letterheads are all important aspects of your overall communications strategy.
Avoid having to hand over an embarrassingly outdated business card and start giving out the best impression of your company possible.

Convert readers into customers. Your brochure should be a feast for the eyes that communicates your message effectively and achieves your objectives – whether you're aiming to encourage sales or raise awareness for your brand.
With professional designers and copywriters to guide you, we'll help you to create an inspiring brochure design that really speaks to your audience.

Most suited for small scale marketing, flyers can be a great inexpensive way to get your message out to a large number of people. Tactile, engaging, and easily shared, flyers have the ability to forge deep connections and drive sales off the page.
We create emotive, engaging flyer designs that entertain and inspire throughout the purchase journey.

Whether you're looking to rebrand your high street business, make a statement at exhibitions or events, strengthen your brand at your business premises, or improve the appearance of your company vehicles, our experienced graphic designers will put together something truly eye-catching to reinforce your public corporate identity or give it a whole new look.
London Office: (+44) 0207 870 5794
Surrey Office: (+44) 01483 277 547
Email : 
Offices in Richmond & Guildford
Opening Hours:
Monday – Friday
9.00am – 6.00pm