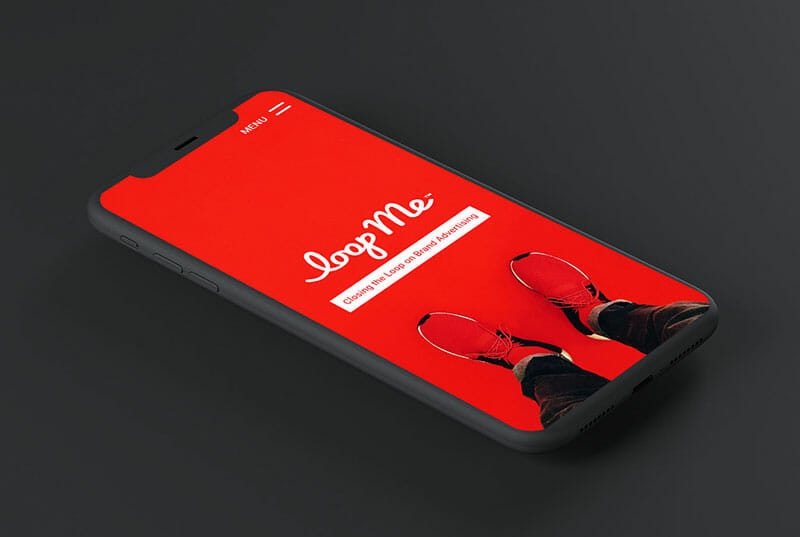 London Website Design Agency
CREATIVE BRAND DESIGN
We are an award winning London based website design agency, specialising in bespoke website design & development. We've made it our mission to cultivate interactive digital experiences that excite and inspire. Our experience spans a wide range of industry sectors, with clients based all around the world – from London to Hong Kong.
We work through a bespoke process from the start to the end of your project, ensuring 100% design satisfaction. We're an established, experienced and trusted, UK based team with over a decade experience in providing bespoke web solutions, we're well equipped to take your business concept from initial idea to reality.
We're an affiliated Google Partner.
We're rated 5/5 stars on Google Reviews.
Established, experienced, trusted UK based team.
ISO certified.
Fully GDPR compliant.
About Us
Include the Following
All of our websites are carefully designed in Photoshop before being coded, using cutting edge software, skills, and techniques. We're committed to delivering 100% design satisfaction and ensuring your site stands out from the competition with a unique and bespoke design.
Every website we develop works seamlessly on mobile & tablets, ensuring excellent mobile performance using CSS/JS technology. This establishes an optimal viewing experience across all devices, fully engaging both your desktop & mobile customers.
As part of our website development process, we perform onsite optimisation to ensure that your website has the tools it needs to be indexed and start ranking in search results. Due to our SEO experience, we're also able to ensure that current rankings of old sites are carried across during site redesigns.
Every website we build comes with a WordPress Content Management System. We use the most updated, secure and easy to use CMS available. Making your website easy to update, add pages, images and change content regularly.
We offer industry leading, scalable ecommerce solutions, custom coded with unique systems that work seamlessly with your business model and integrate a wide range of SSL Secure payment options; allowing for easy in-house management of your online store.
We code additional functionality into your website, to engage and inspire your visitors. Interactive and exciting features such as parallax, gyroscope & scrolling effects create an immersive website experience that will help you stand out from the crowd.
We build your social media accounts into your website using API coding to feature the most up to date information & to allow sharing of social updates with ease. Our social media integration allows you to gain followers & direct traffic to your website.
We understand that meeting the new GDPR requirements can seem overwhelming. All our websites include a GDPR compliancy review, in which we will carry out tasks based on what we recommend in order to ensure GDPR compliance of your website.
All our websites are custom coded on our lightweight framework that has been coded in house to current 2018/19 web design and SEO standards. This means there will be no excessive bulkiness, & ensures the site does not suffer code bloat – resulting in faster website loading times.
We design & develop bespoke websites and intuitive web applications, using cutting edge interactive technology & mobile optimisation techniques to deliver a truly immersive experience on all devices. Our builds include user friendly CMS systems, enterprise level ecommerce solutions, social media integration, and search engine optimisation, so you can get the most out of your website.
From the careful design in Photoshop, to custom coding by our experienced developers, every website we build is completely unique to your requirements. Our personalised approach to website design makes us an extremely flexible and agile agency, ready to take on projects large or small.
Custom Website Design
5/5 Star Rated
Jana Mitackova

Director, Spiral Stabilization

"After looking for a website company for a long time I finally found the one that suited my needs. I did some research and Creative Design seemed like a perfect fit and good value for money. I met the team to discuss the project and they were keen, highly motivated and very friendly... I'm delighted with my wonderful new website and I couldn't be happier. Thank you Creative Brand Design."
Edward Stevens

Director, Cranfold Developments

""We have been working with CBD since 2013 and have always been impressed with their professional yet personal approach. They took the time to fully understand our requirements and this is reflected in a fresh and innovative website. We would have no hesitation in recommending them. ""
Jacqueline Roberts

Managing Director, Beyond Mountain Bikes

"These guys are really professional, helpful and friendly. They offer help as a team which is well coordinated, at a competitive rate. Early days yet, but really pleased with the work they have done."
D. Stirling

Owner, Jabrock Sunglasses

"When looking for someone to do a good job in a tight time frame it can prove difficult or expensive. I was very happy with the work done by Creative Brand Design, I had to have a website up and running before the start of my season and they were able to get it done with time to spare. "
Edward Brodie

"I've worked with CBD for 2 years now, their service has always been fantastic, and they've proven time and time again that they'll able to deliver complex projects with a modern flair that's always got the customers expectations and experiences in mind. I have, and will continue to, recommend them to colleagues and friends alike."
Tamanna Kapour

Crossword Cybersecurity Plc

"On behalf of everyone at Crossword, I would like to thank your whole team on your excellent work on our Website. We absolutely love the new design! "
Our Website Design Process
We follow a bespoke process from start to finish, providing you with unique website designs tailored to your specific requirements.
Phase 1 | Design
In a collaborative process from end-to-end, the design of the website is created bespokely in Photoshop.
Phase 2 | Development
The final designs from phase 1 are used to develop a digital version of the site on our staging server.
Phase 3 | Population
The website functionality is developed and content is populated as outlined within the project spec.
Phase 4 | Testing
The website undergoes a full Q&A and interoperability testing procedure, ensuring optimal performance.
Website Design Cost Calculator
Use our interactive cost calculator tool to plan your website design project and get a free estimate.
Interested in discussing a project with us?
Do you have a project in mind, that you feel our approach would work well for?
We're always happy to discuss your project with you and put together a free proposal, just fill out the form below or give us a call to get started: