How to create an SEO Strategy - Top 6 Important Steps [2022 Guide]
Whether you are brand new to SEO or you are looking to refresh your website's organic campaign strategy, there are a number of ways that will allow you to advance your site's visibility and get ahead of the game!
One key thing about running a solid and successful campaign is by having an SEO strategy in place that has been well-thought-out and follows a clear process in order to boost your overall organic performance within search engines.
How would we define an SEO Strategy?
An SEO Strategy is the process of organising the content within your website by the main topics with a focus of getting these discovered organically. We look at the likelihood of gaining rankings for these topics within search results and this will influence the main structure of your strategy.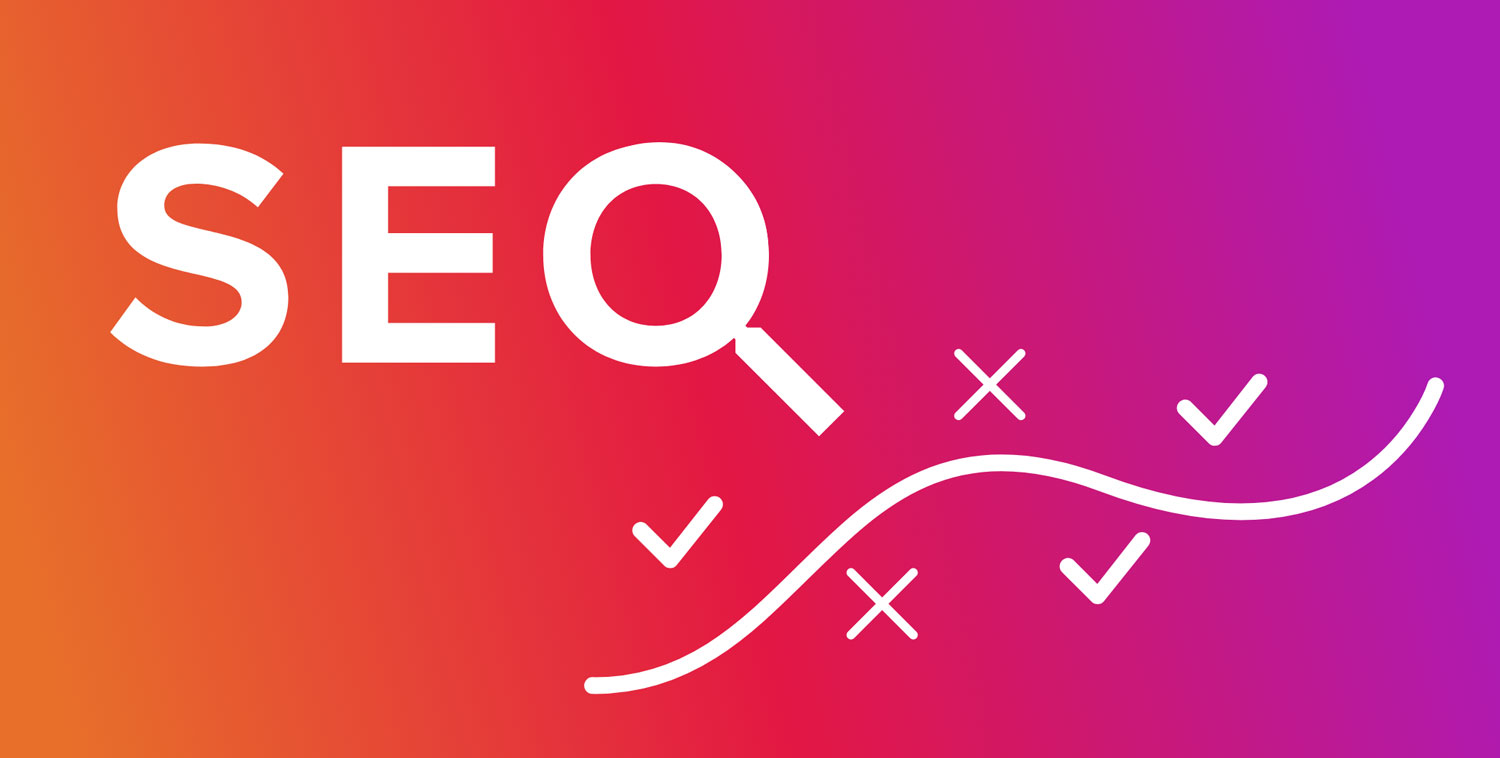 We have put together what we think are the 5 universal key steps on how to create an SEO strategy that will perform for your site:
---
Step 1
Research... Research... Research...
It might sound like an obvious first step but carrying out the background research can really help lay the foundation of a successful SEO campaign. A good first step in carrying out your research is to identify your competitors and see what strong rankings they have.
When identifying the right competitors to use for your research we would recommend trying to narrow down to a list of competitor sites that closely resemble your business and what you are providing. Take time to analyse the types of keywords they are ranking as well as the structure of these keywords within the site - This will help you in shortlisting the keyword set to use on your own site!
Once you have an idea of the type of keywords your industry competitors are ranking for, it's always worth a manual check by searching these directly and analysing the listings that come up on the first page. With this you will be able to navigate the type of results the appear within the SERPs (Search Engine Results Pages) whether these include map listings, Image results, news stories, shopping or videos; this will allow you to know whether this is the right way to approach creating visibility for your site or landing page.
---
Step 2
Determine who you are targeting and understanding User-Intent
You are attempting to rank for a certain keyword but no matter how thoroughly you've carried out on-site optimisation, you are still not gaining much of a ranking; or you may even have a strong ranking but your Click-Through-Rates and on-site engagement figures seem to be suffering...
These are key reasons as to why when running an SEO campaign, we need to forensically look into the user intent of who we are trying to bring onto the site.
As outlined in Step 1, we need to review the SERPs for each of the keywords we are aiming to target and try to piece together what the first couple of pages of results are. Are the assortment of websites being displayed relevant to your business? For example, your focus keyword might be 'graphic design london' but when you look into the results, they could show a range of university website's offering graphic design courses. This means if you possess a solid ranking position for this word but you are not a website offering graphic design courses, you are potentially going to risk having a low CTR and may even risk stability of that ranking altogether.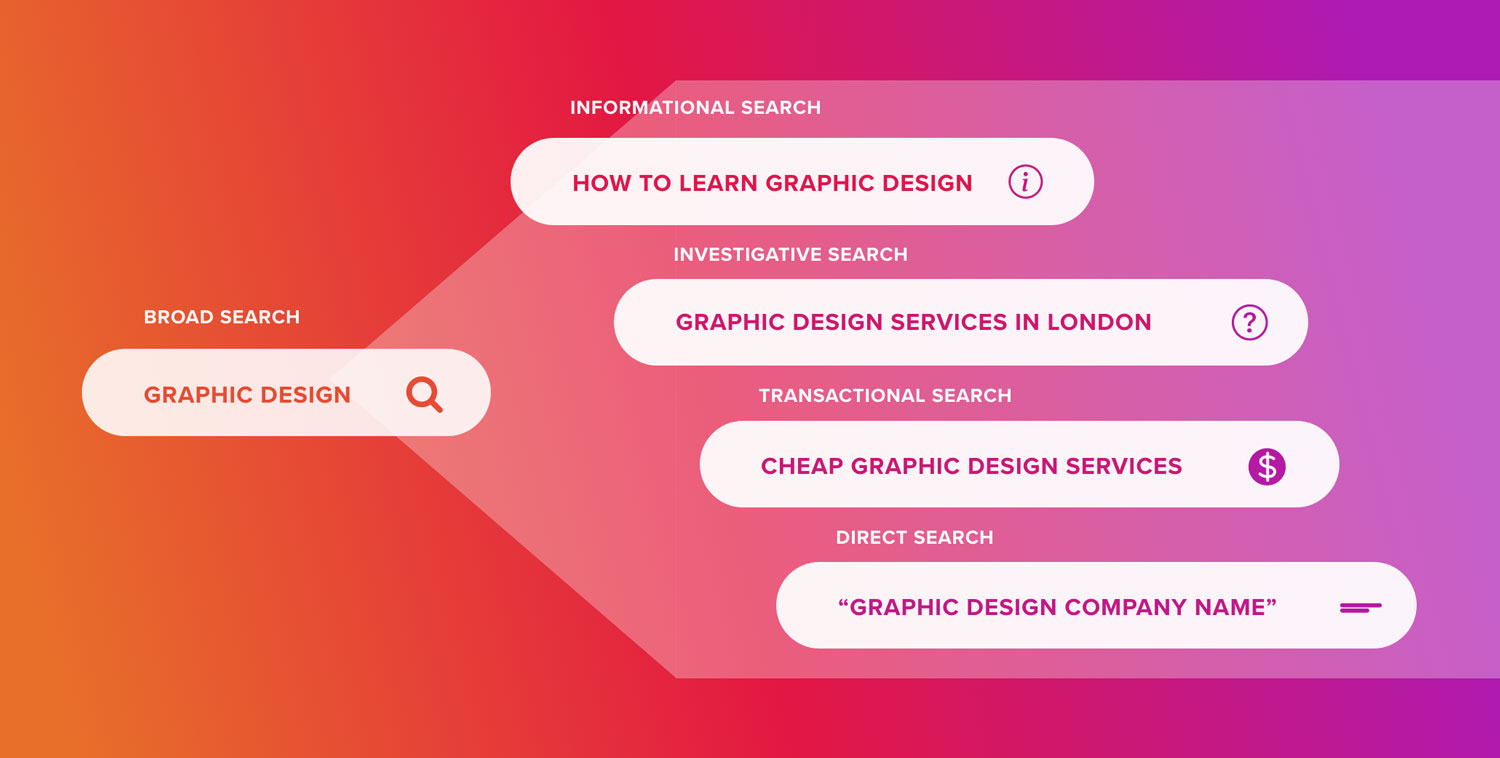 ---
Step 3
Use a Mobile-First Approach
To put it lightly, if your site is not optimised for mobile, Google are not going to take you seriously! The days of primarily indexing your site's desktop version are past; this has become apparent since Google adopted their mobile-first approach and have stated if your site was published after 1st July 2019, your site will use mobile-first indexing by default.
The way your site appears on mobile should be a focus point for everyone trying to gain any kind of visibility within the organic search. This same rule can be true for most digital marketing practices nowadays with the majority of searches being conducted on the small screen.
There are numerous factors within the mobile-first approach that can have an impact on your performance within the organic search rankings. One of the most important factors is Speed! Making sure you have a site that loads fast is crucial especially for your user-engagement, however, with the rise of Google's Core Web Vitals as a ranking factor, having a site with fast loading speeds has become a top priority for many!
Another key factor to mobile-approach would be consideration for content. You want to make sure the mobile-optimised version of your site's landing pages are using all the high-quality content in a manner that takes into consideration the best practices for User-experience and user-flow.
---
Step 4
What about structured data?
Firstly you may wonder "what is Structured Data?".
To put it simply, structured data is used as a way to inform and explain to search engines more details about your site. We use a type of on-site optimisation code referred to as Schema to allow us to tag certain elements such as reviews, ecommerce products, articles or local business. These will also allow your site to appear within rich results and help to include more information that could inform potential site users as well as create an engaging experience that can boost your CTR!
Carrying out technical optimisation throughout your site is going to be a major step when it comes to schema and this can be done via a variety of automatically generated or manual ways. The most important thing is making sure all the information is there.
As search engines continue to develop and evolve the way their algorithms and results are displayed, making sure your site has all the necessary structured data doesn't just help get your site seen, it also helps to future proof your SEO. Rich results are continuing to expand, especially on mobile with the addition of elements such as thumbnail images and Carousels.
Google also offers a tool that will allow you to check that your site's schema code is working correctly.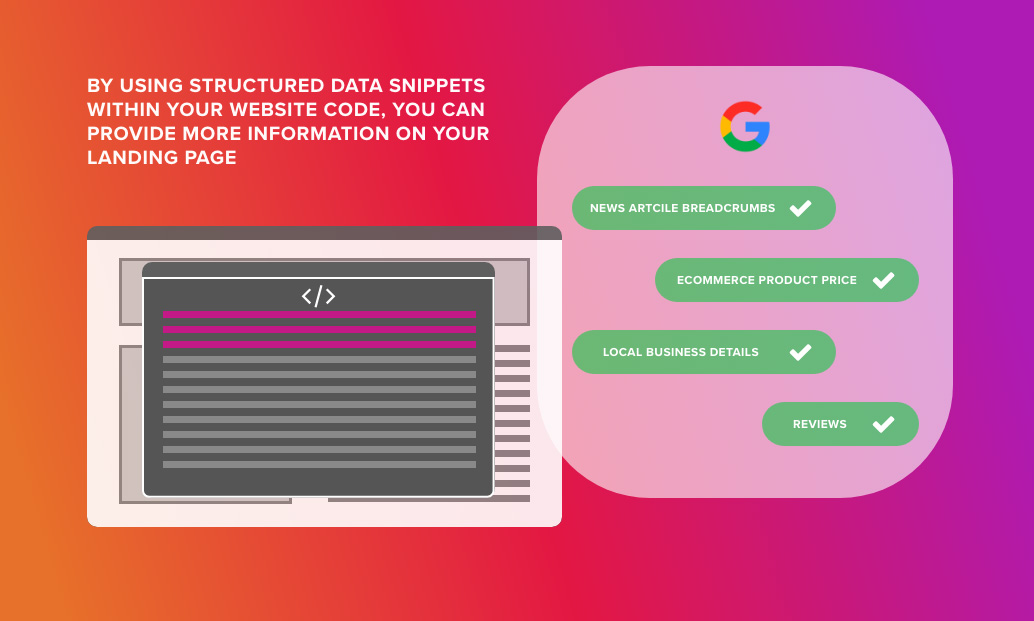 ---
Step 5
(Good) Backlinks!
The last key step is a strong element for the ongoing development of your SEO campaign but is also a key pillar in even being able to gain organic visibility! To get an idea of how a backlink will affect your site's search rankings we have to understand what Domain Authority (DA for short) is!
Domain Authority is a ranking score developed by Moz that is able to calculate and predict how well your site is able to rank in the search engine results. This score is made up of a number of different elements, one of these is external links to your domain. If you have a large number of sites linking to yours that all have a DA that is much higher than yours, then you will likely start to see an increase in your overall DA score and in turn could see an increase in some of your organic rankings!
More recently we have seen Google carry out some major core updates that have made the process of backlink outreach a much tricker business. Making sure you are reaching out to high-quality, relevant sites to feature a link to your website is the best way to ensure you see the best results from this process.
We also would recommend carrying out a backlink audit to ensure you keep on top of any rogue links that Google may see as spam and could potentially have a negative impact on your DA.
---
Step 6
Set Goals, track them and improve
So you've managed to put into place all of the steps above...GREAT! Now what? How do you know these are working for you?
By making sure you set goals for your SEO strategy you will allow yourself a way to measure the overall success from your campaign.
Whether you are tracking purchases through your ecommerce store, a sign-up to a webinar event or you just want to track leads coming in from your site - Google analytics is now your best friend.
You may be aware of what Google analytics is and probably already have this running on your site but you might only know the tip of the iceberg when it comes to the power it can have in tracking the results from your SEO campaign. There are a variety of ways you can set up event tracking for your site within analytics, this has become increasingly more powerful with the ongoing updates Google carries out. The latest update is the introduction of GA4 (Google Analytics 4), which includes an updated set of tools and a dashboard focused at creating bespoke event tracking.
Once you have set up a way of tracking the conversions on your site as well as the user-flow throughout your site's pages, you will be able to narrow down what the organic search rankings have brought into your website. By analysing this data you will be able to spot the strengths and weaknesses in your overall strategy and actively adjust them based on your results.
SEO is an ongoing process with no static end goal so having your strategy to reflect this is key.