The Gibraltar Nature Reserve now has an Official web platform.
We're very proud to announce that over the past year, we've been working with Gibraltar based marketing agency Wright Tech Media to create a brand-new, bespoke website to sell tickets & merchandise for the Gibraltar Nature Reserve.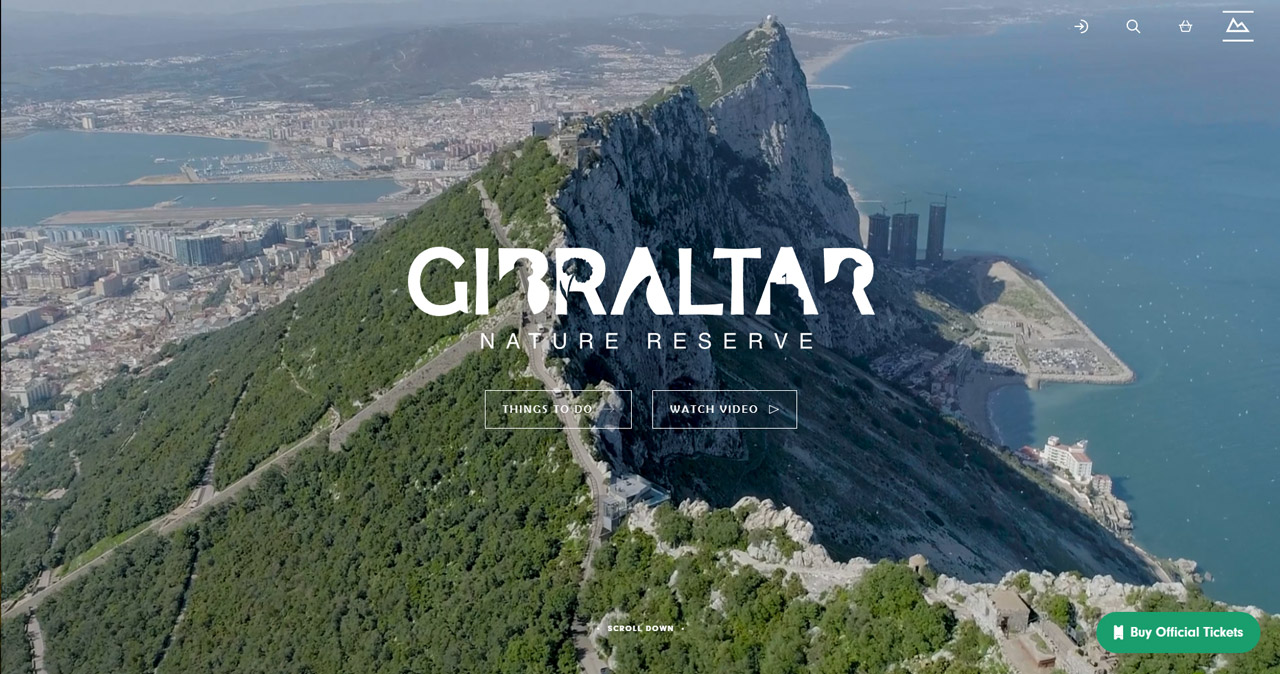 ---
🐒 About the Nature Reserve
The Upper Rock Nature Reserve in Gibraltar makes up over 40% of the countries' land area, and is filled with a huge variety of wildlife & attractions.
Visitors can enjoy historic and cultural sites such as military batteries & siege tunnels, explore natural cave systems & take in the stunning views across the mediterranean, and observe the diverse range of animal & plant species that inhabit the island.
---
📃 Project Details
During the Discovery phase of the project, we looked at ways to highlight all that the Nature Reserve has to offer, both as an important conservation site and a tourist destination.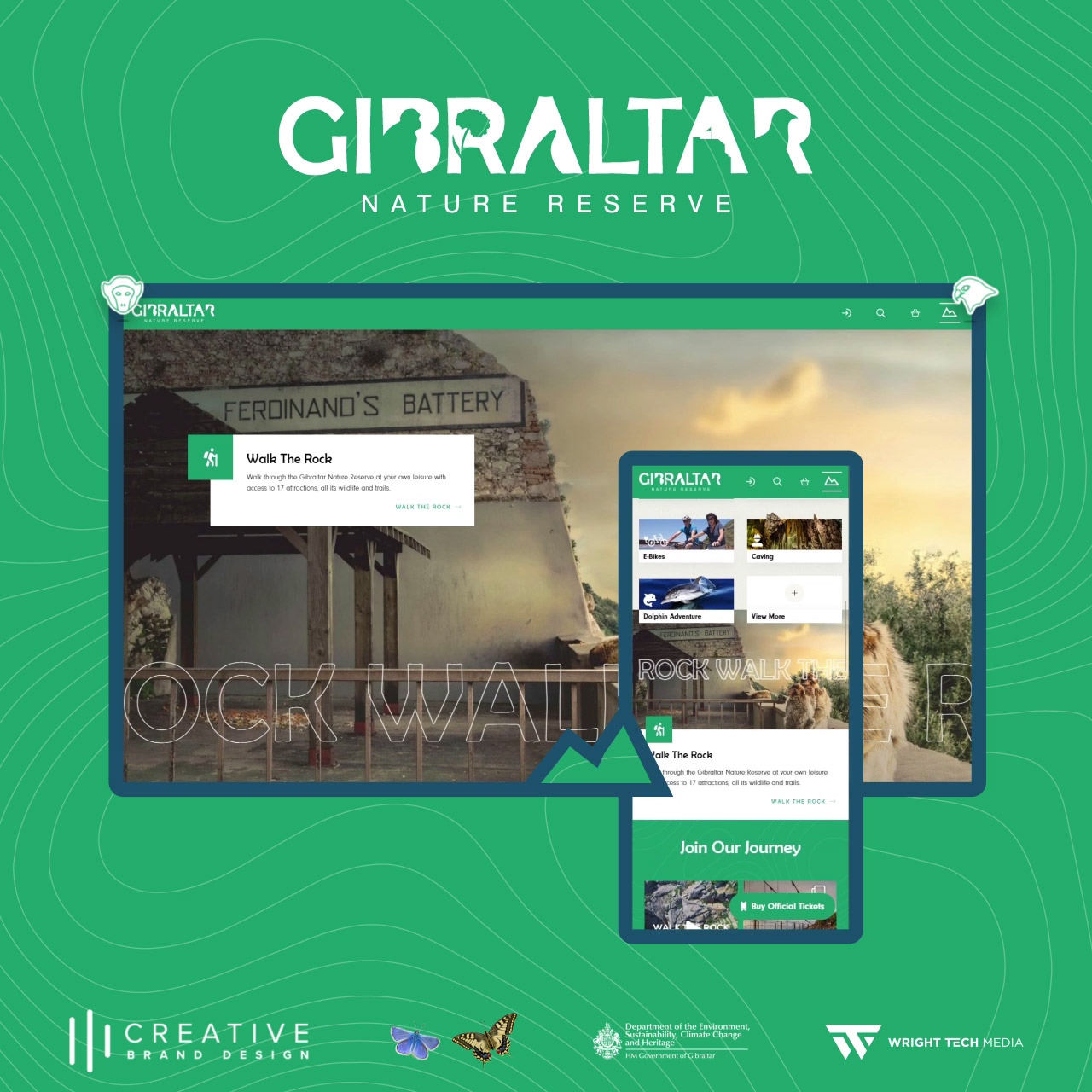 ---
We looked at existing websites for other Nature Reserves both in the UK and internationally, to draw some inspiration and identify how we could create a really unique platform.
Designed from the ground up, we collaborated with the team at WTM to create an experience that showcased the extraordinary sights to see at the Nature Reserve, while preserving an easy to use UX for people wanting to purchase tickets or merchandise.
---
🧑‍💻 Development Spec
The site is built with a number of advanced features, including:
Ecommerce store selling merchandise
Ticket purchases with QR code integration for onsite verifications
Timetable booking & purchase for attractions such as Caving, Private Tours & Dolphin Sightseeing
Bespoke animation & interactive maps
Live webcam feeds & social banners
Permissions system to allow service providers to manage their bookings
Full integration with WordPress Gutenberg Blocks, allowing easy Content Management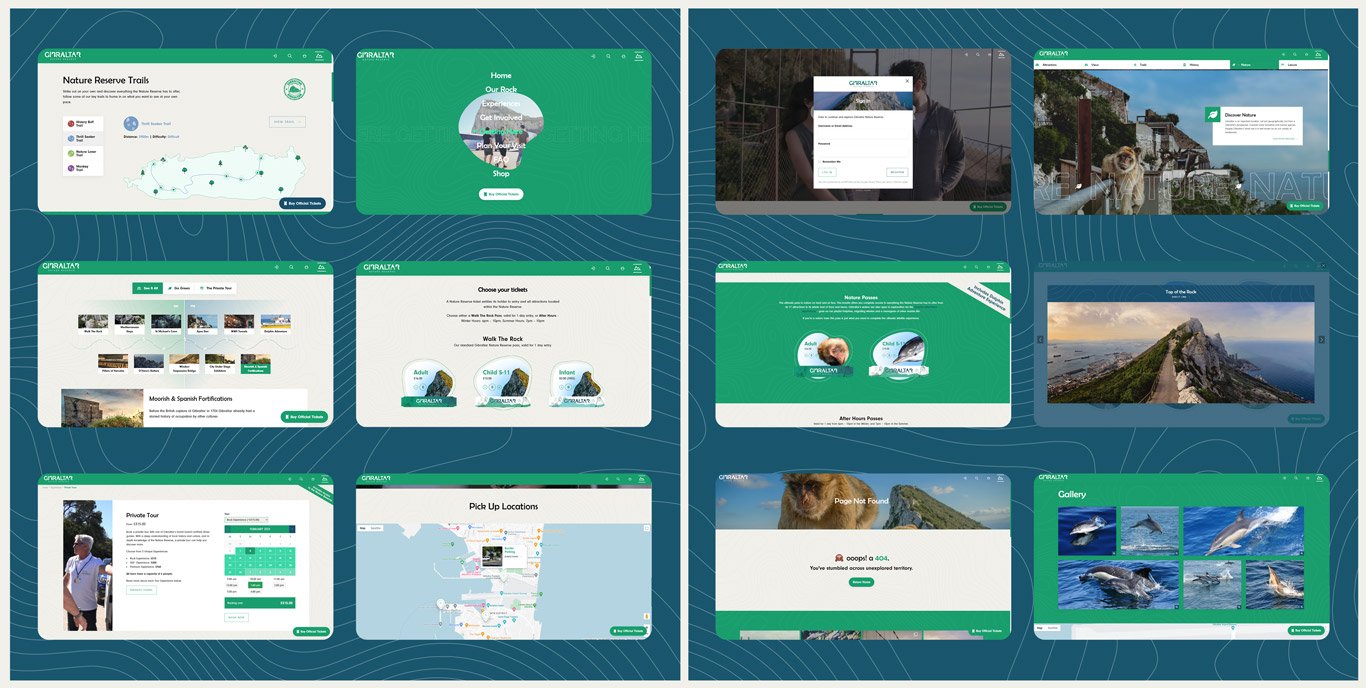 ---
🚀 And it's live!
The Gibraltar Government recently hosted a launch event to unveil the new platform, with ministers, journalists & site officials from Gibraltar attending to 'cut the digital red ribbon' - and ticket purchases have already started flooding in!
We've also kicked off SEO & PPC programs for the site, to ensure it gets maximum visibility online and becomes recognised as the Official website to learn about the Reserve & book tickets.
Feedback from both the Gibraltar Government and public has been fantastic. Christian Wright, CEO of Wright Tech Media, writes:
"The general population, 3rd party operators and the Government of Gibraltar have expressed their awe at the overall sleekness of the design and ease of functionality. Creative Brand Design genuinely believed in what we were trying to achieve, and the final product spoke to this ethos. It was a thoroughly enjoyable project and the overall success of the launch proves that the expertise behind the website was top notch."
You can visit the website via the link below to check it out, or even purchase some tickets for a visit yourself. We'll certainly be over there in the summer!
---
Gibraltar Nature Reserve Website